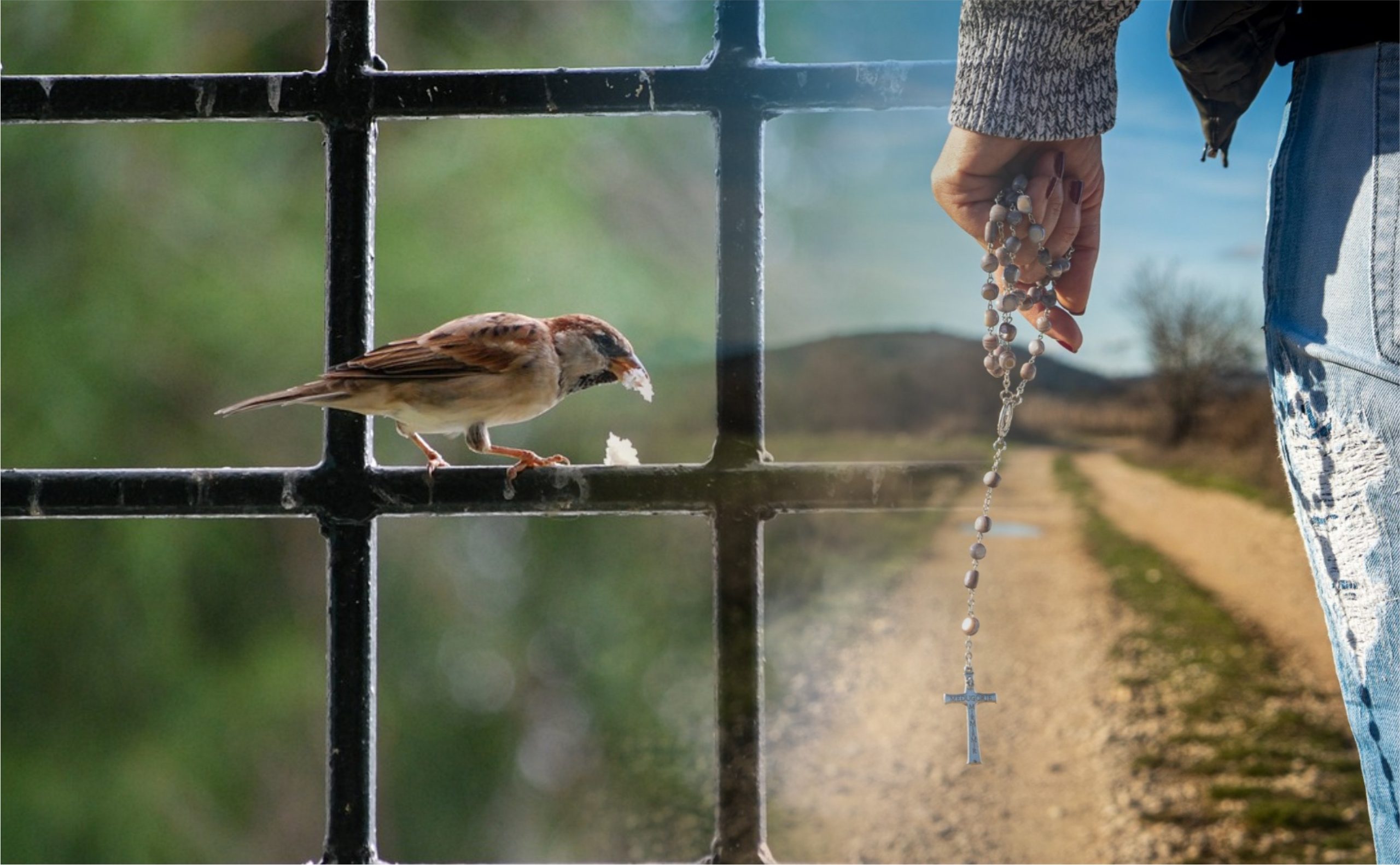 A Seminar of Prayer, Fasting and Silence was held in Medjugorje from 21 to 26 May 2023, with participants from Lithuania, Latvia, Ukraine and Russia. The good experience of unity and common joy in prayer, fasting and silence was a great opportunity to invite God to us, to us as we are. Each day there were catecheses by a local Franciscan, during which it was possible to reflect on what can strengthen us on the path to holiness. We all need time with God to fill our spiritual rivers. Let us share our insights and the fruits of the seminar.
Fasting
Fasting on bread and water means, above all, fasting with the heart, inviting Jesus into your heart. Fasting strengthens us and helps us to accept what is difficult for us. Lent is also an opportunity to realize what our daily bread means.
"I want to tell you how much I have enjoyed fasting. I have never thought I would enjoy it because I am a teacher and I have a stressful job. I eat my problems away, so I didn't think I could stand fasting. At the seminar we all ate together, slowly, bit by bit. I thought about how this bread was made from grain and how much human effort was put into it. It turned out that it was easy for me to fast, I was surprised by it myself. The important thing is that prayer is even more present during fasting. I want to testify that nothing is impossible when you are in a circle of people who are praying for you and with you."
"During the seminary we read in the Holy Scriptures: "I am in you, you are in me". During lunch, the words came to mind that the bread is holy because the Heavenly Father created it, his hands are holy, even the grain is holy. The idea that the bread is holy I still carry in my heart."
Silence
During fasting, it is important to be in silence with Jesus, and when the words appear, it is important to realize what my words are, where they come from. Silence gives the opportunity to be attentive to myself and others, to be aware of my place where I am now and to accept what I don't like.
Prayer
Time and space are essential for prayer. Simple prayer with the heart helps us to see what hinders us from praying, what prevents us from letting go of all fears during prayer.
To be like Our Lady
From Our Lady we learn how to be true Christians – to be attentive, to notice God's action, to see what others need. Not to be indifferent, but receptive to God's will.
"What I learned in the Seminar is to be attentive to God and to people like Our Lady. I remembered a quote from a story: 'If a person's soul longs for a miracle, do this miracle for him if you have the means. Your soul and his will be restored." Now I understand how to do that. We need God, and man also needs man to be able to show that love. Every person is a gift. We are different and each has his own soul pattern and when this spiritual lace is woven together, something wonderful is created."
"The most important intention is the intention of Our Lady and to be her extended hands. I prayed that my heart would become like that of Our Lady."
Sin
Sin comes when we escape from responsibility. The important thing is to remember who we are. When a person commits sin, sin rules over the person. Sin exists only before God and only God can forgive it.
Confession
Hygiene of the soul is important. This is the most beautiful thing that can happen to you. It is good to ask questions: What is my relationship with God? What is my relationship with others? What is my relationship with myself?
We thank the Lord for all the graces He has poured out on us during this Seminar and we thank Our Lady for her intercession.