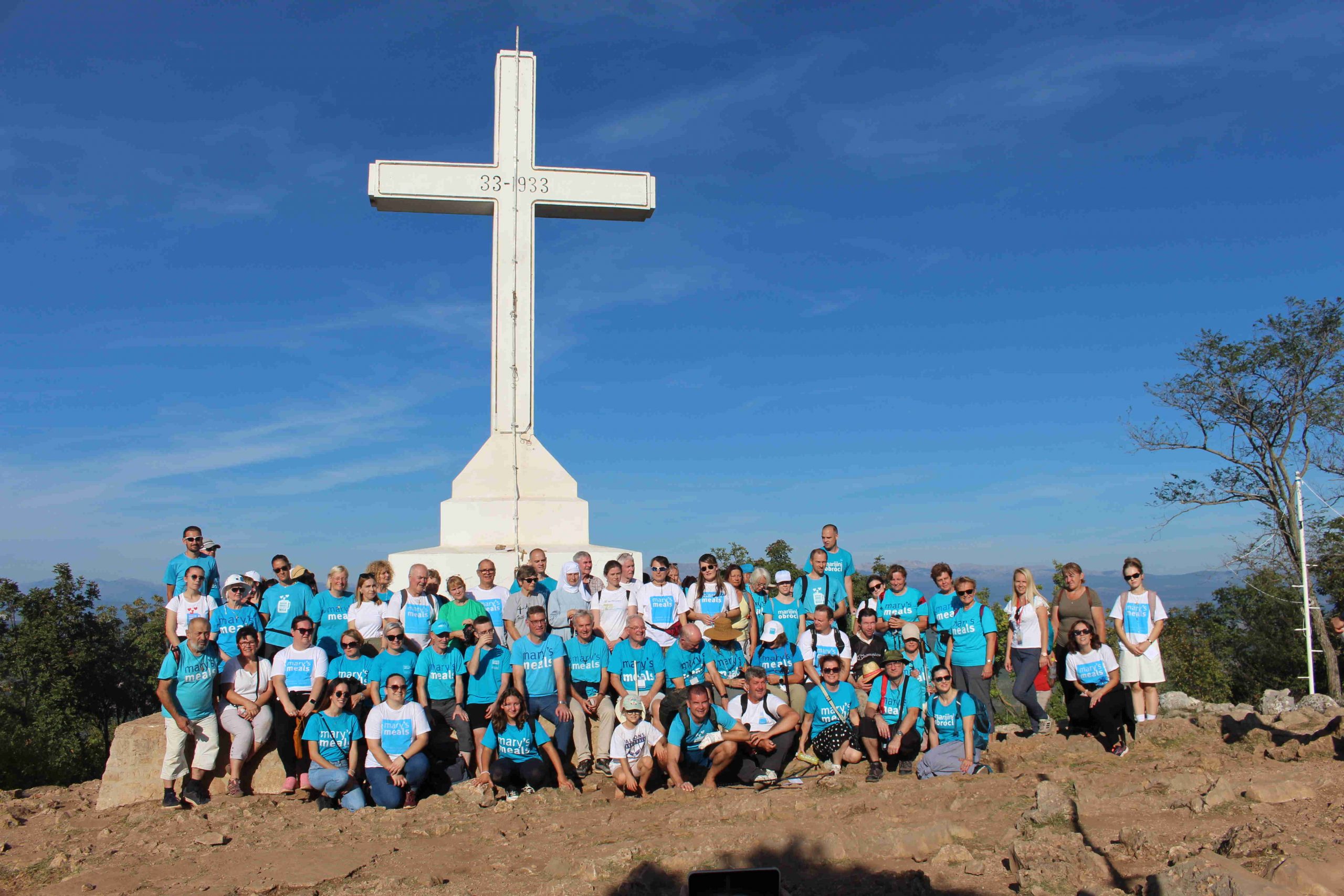 Mary's Meals gathered early in October with friends and supporters for its sixth official annual pilgrimage of thanksgiving in Medjugorje, a Marian shrine in Bosnia-Herzegovina. Initiated by Magnus MacFarlane-Barrow, the charity's founder and global chief executive, and his wife Julie, the pilgrimage was welcomed as an excellent opportunity for volunteers, staff, associates, and friends of the movement to unite in prayer and reflection.
The event was hosted by Mary's Meals Medjugorje, designed to gather and inspire the many members of the charity's growing global family. Over the years participants have come from many countries, including visitors from Croatia, the Czech Republic, Haiti, India, Ireland, Kenya, Liberia, Malawi, Spain, Slovakia, South Sudan, the UK, Zambia and Zimbabwe, indicating the wide reach of the charity's support base and its thriving programs. This year, Mary's Meals was delighted to welcome over 160 pilgrims.
Prayer was at the heart of the three-day gathering, with the program reflecting Mary's Meals as a fruit of Medjugorje, opportunities for climbing Apparition Hill and Cross Mountain, praying the rosary, and gathering for Mass and Adoration of the Blessed Sacrament. Holy Mass was offered during the pilgrimage by Archbishop Aldo Cavalli at Saint James Church for Mary's Meals, and pilgrims were invited to receive a special blessing for all members of the international Mary's Meals family.
Magnus explained the central aim of the gathering: "Without prayer there would be no Mary's Meals. That is why this annual pilgrimage is so important – we gather together to give thanks for the gift of Mary's Meals and to present all intercessions on behalf of the entire Mary's Meals family. In this way we go forward trusting in God's providence."
In addition to on-site pilgrims, many other participants joined online to attend the program of events and joined with many others worldwide in prayer.