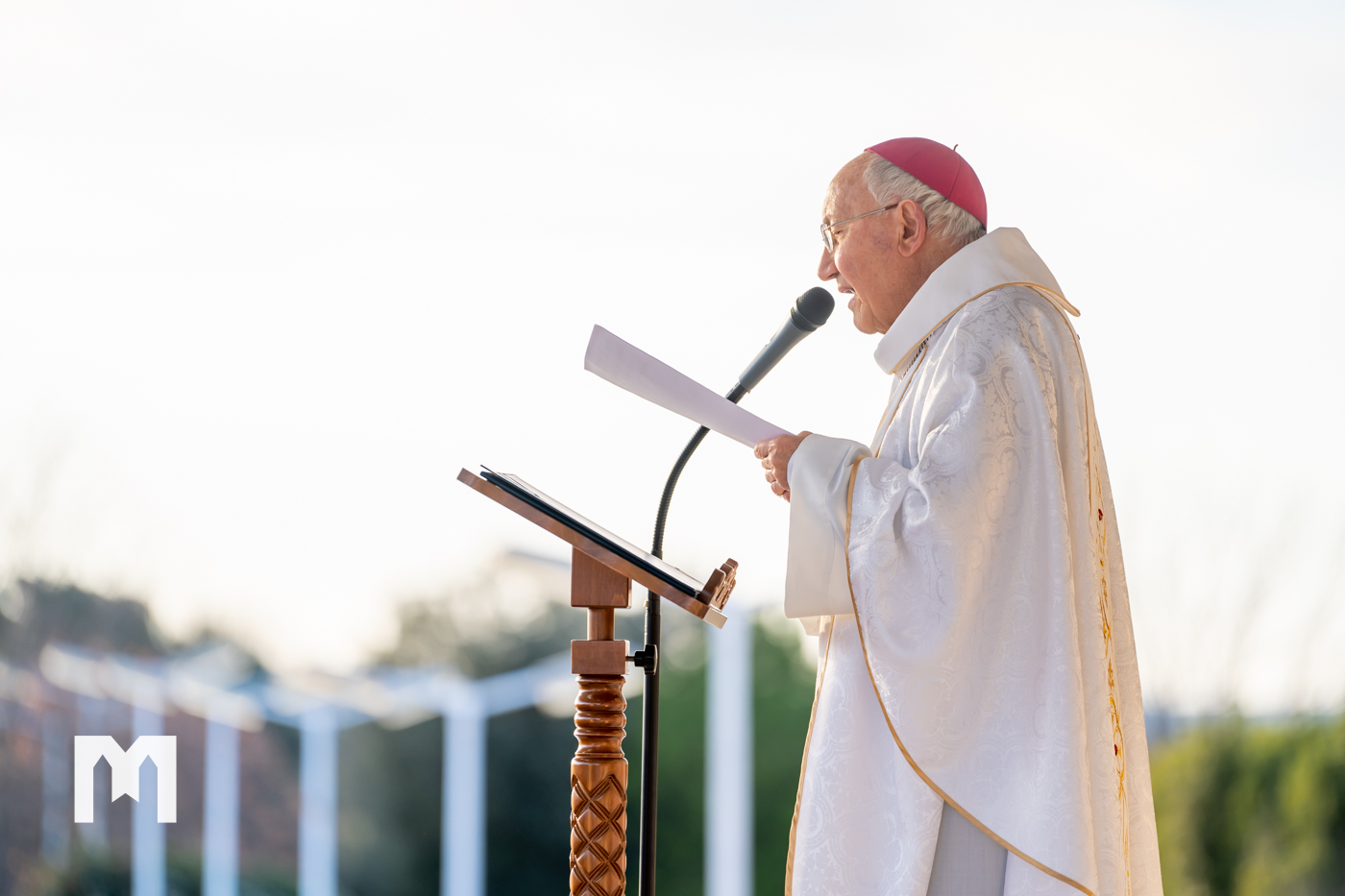 Dear parishioners, dear pilgrims,
I wish you all the best, for you and for me.  However, in this season of Easter, everyone should devote some time, a few hours, to a deep meditation on what Easter is and that means: Christ died for our sins.  This is how we will understand the value of the Cross.  Yet that is to understand that the Lord Jesus, who died for our sins, was buried and resurrected, by the grace of God, by the will of God, is alive!  And that is the transition, Passover – the transition of the Son of God among us.  In the communion we have with Him, in prayer and contemplation, we must make the same transition with Him: enter into the death of sin, and rise again, and enter a new life of conversion and grace.
Happy Easter to everyone!
Archbishop Aldo Cavalli
Apostolic Visitor with a special role for the parish of Medjugorje