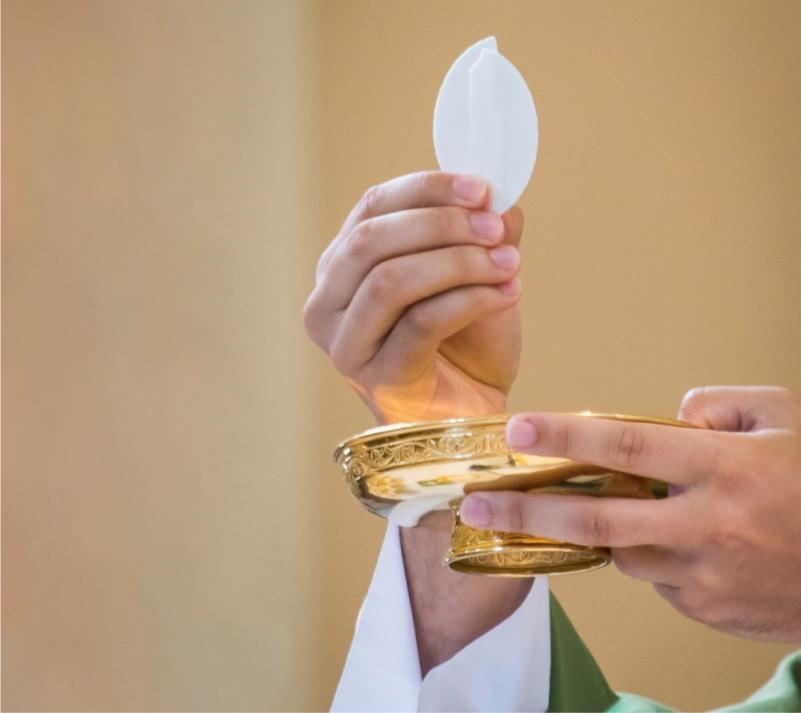 In the message of 17 January 1985, Our Lady speaks of the days of trial when only some parishioners attend Holy Mass.
"Dear children! These days Satan is fighting treacherously against this parish, and you, dear children, have fallen asleep in prayer, and only some are going to Mass. Endure the days of trial! Thank you for having responded to my call." (17 January 1985)
Satan is at work and he works against salvation of men. Saint Peter writes:
Be sober, be watchful. Your adversary the devil prowls around like a roaring lion, seeking some one to devour. Resist him, firm in your faith, knowing that the same experience of suffering is required of your brotherhood throughout the world. And after you have suffered a little while, the God of all grace, who has called you to His eternal glory in Christ, will Himself restore, establish, and strengthen you. (1 Pet 5:8-10)
In her messages, Our Lady tells us how Satan works. He is treacherous. He wants first to anesthetise and then to destroy our desire and our yearning for prayer and for the encounter with God. When the faithful stay away from God, they follow the plan of Satan; they are caught in his web, they lose love, joy and peace, and follow the path of destruction. His treacherous plan is to keep the faithful away from Holy Mass and from the eucharistic sacrifice, from Holy Communion and from Adoration. When we recall what kind of excuses and justifications the faithful find for not coming to Mass, we realise what Satan is trying to achieve in his treacherous way: to keep the faithful away from Holy Mass, to impede them from participating actively in the eucharistic sacrifice.
In her messages, Our Lady tells us simple things in order to encourage us in a motherly way, to stir us up, to teach us and educate us. Her invitation to endure trials is an encouragement for all those who are tired or scared, who have maybe lost the desire to participate in the eucharistic sacrifice.
This is especially important for those, who measure the value of Holy Mass according to their feelings and who come to the conclusion that if they do not feel good at Mass, if the priest is not preaching well, then they do not need to go! Our difficulties and problems should not keep us away from Mass, but on the contrary, we should try to resolve them and be renewed, encouraged and able to cultivate our friendship with God and with other people. In this way, we put into practice the words of St Paul who says that everything is transformed into good for those who love God. They will not abandon the eucharistic Christ, they will endure trials that concern prayer and attendance of Holy Mass, and they will deepen their knowledge and their love of the eucharistic Christ. This should be the result of times of trial.
In the message of 7 February 1985, Mary gives us the promise that everything will turn to our good and to the glory of God.
"Dear children! These days Satan is manifesting himself in a special way in this parish. Pray, dear children, for the accomplishment of God's plan and for every action of Satan to end for the glory of God. I stayed with you this long to help you in your trials. Thank you for having responded to my call." (7 February 1985)
(Barbarić, Slavko. 2018. Celebrate Mass with the heart.)