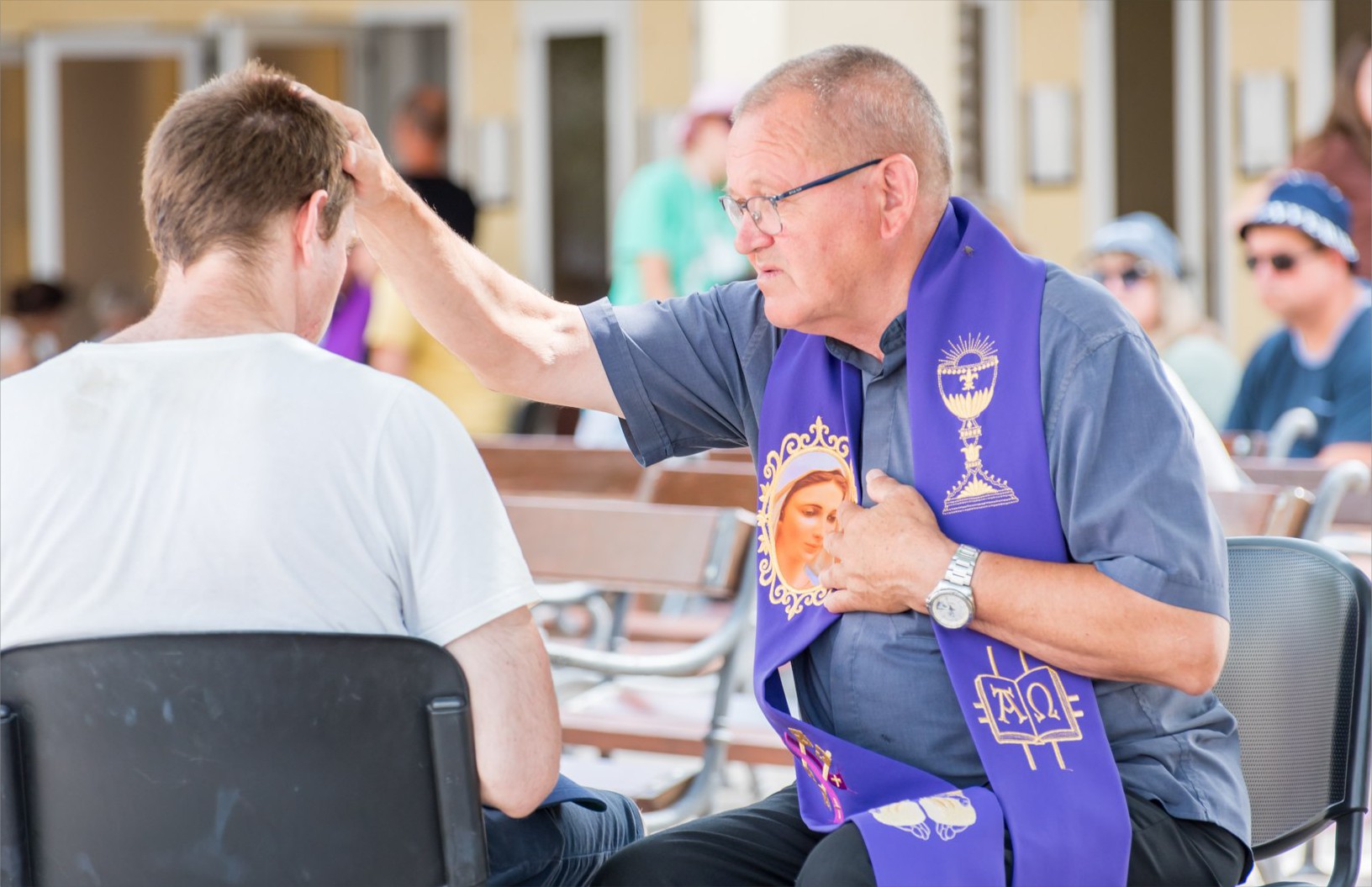 Therefore, let anyone who thinks that he stands take heed lest he fall. No temptation has overtaken you that is not common to man. God is faithful, and He will not let you be tempted beyond your strength, but with the temptation will also provide the way of escape, that you may be able to endure it. (1 Cor 10:12-13)
According to the testimony of the visionaries, in her education for peace, Our Lady invites us to regular monthly Confession. In the parish of Medjugorje, the days of reconciliation are the first Friday, Saturday and Sunday of the month.
A question arises: Why go to Confession so often? In the light of what we know about the laws of spiritual life, it is easy to understand the call for monthly Confession. The sacrament of reconciliation is not only about the wrong we have done, but is deeply linked to our growth in love, peace, mercy and forgiveness.
Therefore, even if we say that we have not sinned, it does mean that we do not need to celebrate the sacrament of reconciliation. This sacrament is a festivity, a celebration, joy, fellowship, healing, and life. Those who approach monthly Confession in this spirit will understand the laws of spiritual growth. In the encounter with the priest, they will know better what to do, will more easily decide for personal growth, will more easily discover the dangers, and will more easily be healed of the wounds caused by sin.
The inner life of the human soul is like a space. We can see what and who is in a space. Pictures and objects that are in this space show the taste and preferences of the person, and what this person loves and adores. It is the same for the soul. If we often enter in with the light of God, the soul will be in order and we will easily be able to notice even the smallest faults. We will more easily fight against addictions, and resist the dangerous and negative influences of the world in which we live and work. The more difficult are the circumstances of life, the more we need to take care of the soul, to purify and heal it and set it free. Everything that happens in the world enters our soul, influences our experiences, and provokes our anxieties, mistrust, or restlessness. We can easily get used to evil and negative things, lose the sense of what is good, beautiful and noble, and lose faith in love and peace, sincerity and friendship. Monthly Confession helps us greatly to eliminate in time the residues of sin and prevent probable negative consequences.
Each person radiates outward what he carries in his heart. If he carries what is good, he radiates what is good. If he has love in his heart, he radiates love. If he has hatred in his heart, he radiates hate. We are responsible for each other.
Monthly Confession can be understood not only as the purification of evil which is already in our hearts, but also as a sacrament of protection against evil.
If we work in a factory which deals with toxic chemicals, or in polluted premises that threaten health, it is normal to take special precautions and protective measures. If we do not, we act irresponsibly.
We should not judge the contemporary world, as we should not judge a sick person, on the contrary: we should help him, understand and heal him, and we have to protect ourselves from diseases that are caused by the sin of the world in order to live a healthy life, and help others to reach inner spiritual health.
The experience of prayer groups in Medjugorje shows that Our Lady also recommended weekly Confession, mostly in the weeks leading up to the great feasts of Christmas, Easter, Pentecost etc. Mary, as a mother, desires for her children spiritual healing and lasting health so that they may always live in peace.