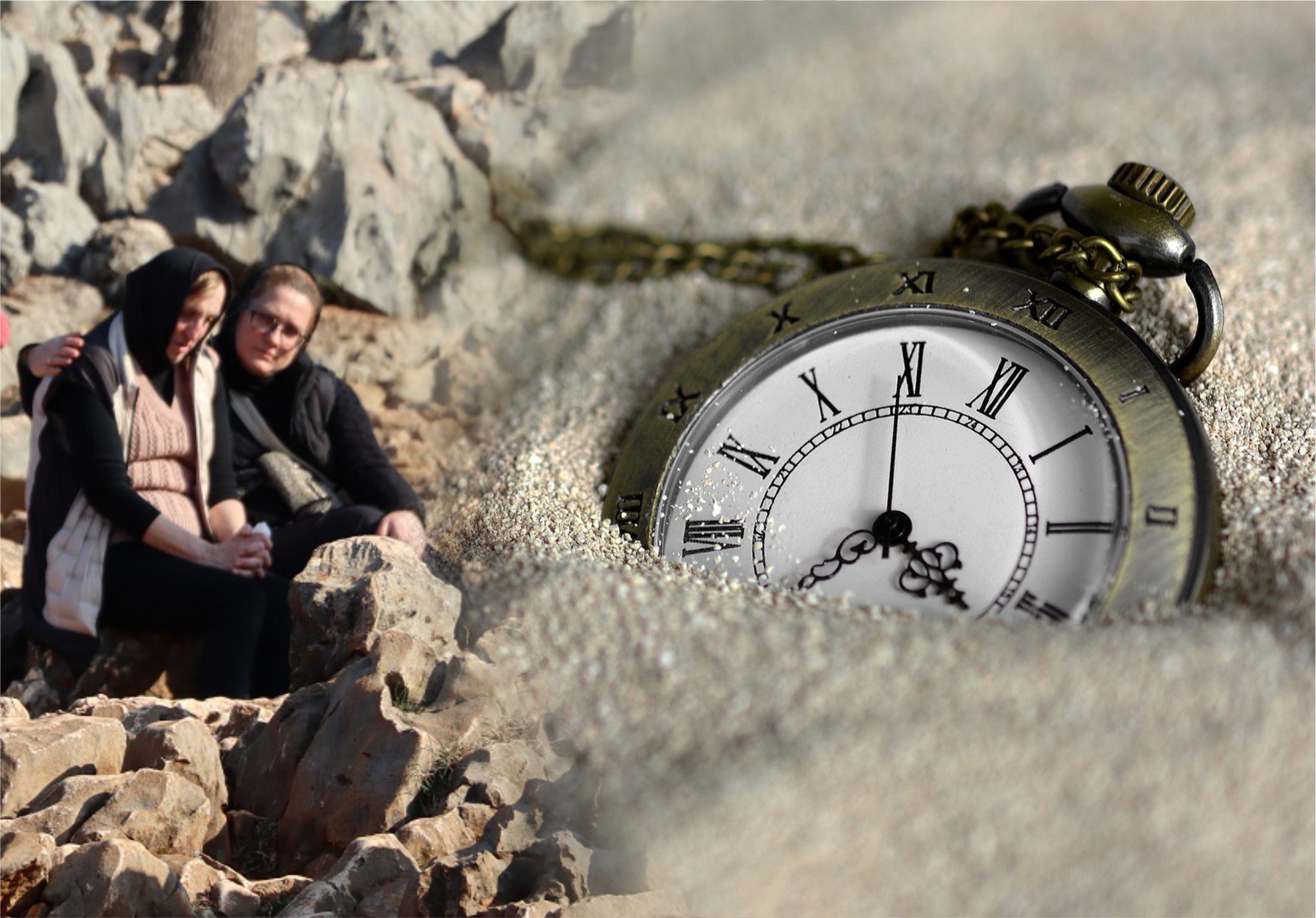 In February, an unusual group of Ukrainian pilgrims gathered in Medjugorje, namely the women who had lost their loved ones – sons, husbands, fathers, brothers – in the war. Every day, as mother, Our Lady was embracing the wounded hearts, which, through tears, were abandoning the pain and were being filled with peace.
In one of Her messages Our Lady said, "Through prayer and faith, God will answer your every 'why' and transform your every pain, darkness and cross into light." (December 25, 2019).
   We want to share with you the miracles of God's love in these human hearts.
   "Here in Medjugorje I realized that I needed to change my priorities. I am not doing a lot of things the way I should. I realize it, I understand it, but I don't put it into practice. I think this is one more push to change my priorities."
   "For me, Medjugorje is a grace of God, I haven't found anything like it anywhere else in the world. This grace cannot be expressed in words, it must be experienced for oneself."
"During the last two months, when I was preparing for this pilgrimage, I told everyone that I wanted to experience the feeling of life before and after. It seemed to me that my life was on hold, and here I really felt the 'after'. I promised myself that the time off was over, I was going to keep living in memory of my husband and for the sake of our child. You all have helped me in this. Here I was heard words that I already knew, but needed to hear again. Thank you."
"I came to Medjugorje for the first time. I felt God's and Our Lady's love and grace here. It is difficult for me to overcome the loss of my husband and here I received relief for my soul, for my heart. I want to thank everyone." 
"Time does not heal, but love does. Thank you for God's love and the love of each one of you."
"I thought coming here I would just change the environment, we would pray and cry less. My sadness hasn't gone away, it's still there, but I can talk about it without tears. I will pray differently. I can't put all the feelings into words, it's grace."
"I am grateful to Our Lady for inviting me, for all the graces I have received here. It cannot be expressed in words, it has to be experienced. I once read that you have to love God above everything, but I didn't understand it. Now I do."
"It is difficult for me to process the loss of my husband, but here I have felt relief in my soul and heart, love for Jesus and Our Lady, God's protection and blessing."
   "I came here with the sole purpose of making things easier. And I thank you because it really does make me feel a little bit lighter. I never thought I could genuinely rejoice and laugh here. And I could. I have forgotten all my troubles and sorrows. I didn't think I could do it at this stage of my life. Thank you."
   "Lately I was just living from morning to night, weekends were joyless, I was afraid to go on living, I didn't know what was going to happen or how it was going to be. But here I am not afraid, I feel that Our Lady is with me and will stay with me. I don't know how, but I know I can do it. Thank you all."
   "Thank you for allowing me to be in this blessed place, thank you to Our Lady for answering my questions that were troubling me. Thank you for all the people through whom Our Lady has given me answers. Our Lady works miracles. At Podbrdo, I told Mary that I was not saying goodbye and that I would see her again soon."
   "It is important to pray that I will go through these difficult times in faith. All the time Our Lady invites us to return to God and prayer. Let us be strong in faith and witness with our lives. Let us pray together."